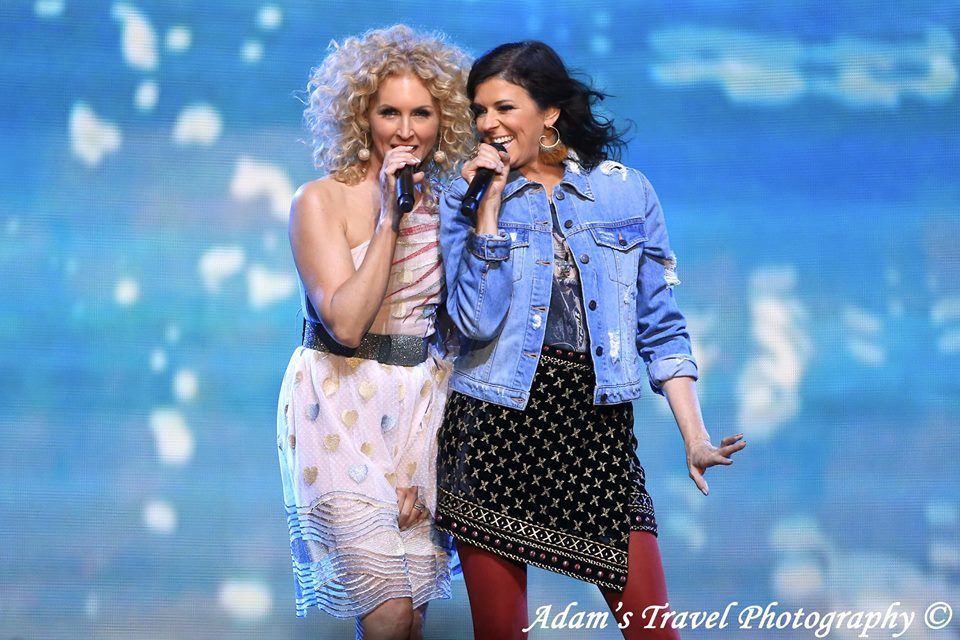 When you have a great song and great talent to perform it you really don't need anything else. Little Big Town's "The Breakers Tour" took over the Target Center to prove just that.
The night started as people were still finding their seats. Texas natives Midland made their way to the circular stage in the middle and played a handful of their songs as the stage slowly rotated around and around. It enabled the band to see all the fans, and the fans got to see them in their head-to-toe throwback '70s country style. It came complete with the Jennings-long hair and facial hair. The video screen by the main stage even looked to have an old-school filter on it.
They started off with night off with "Check Cashin' Country" about the kind of songs many have to write and sing to make a living playing by Music Row's rules. This song as well as the others gave you a full dosage of traditional country. The kind legends like Merle Haggard and Waylon Jennings were known for. They got smooth with "More Than a Feeling," their current single "Make a Little," and did medley of classic songs such as "Jack and Diane" and "Dust on a Bottle." They ended their set with "Drinkin' Problem" as iPhones sprinkled throughout the stands and it turned into a giant sing-a-long.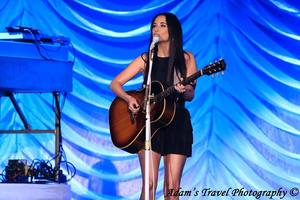 It wasn't long before the lights went out and you started hearing the strings on Kacey Musgraves guitar and she appeared under a single spotlight. She started singing "Slow Burn" which also kicks off her new album Golden. The rest of the band came in shortly after and it probably one of the calmer sets the Target Center has in a while.
A big arena like the Target Center where many singer put on big spectacles is an odd place to see someone like Musgraves perform, because she's not very extroverted as a performer. She doesn't run around too much on stage, and she's not much for banter. But she also doesn't need any of that, because she has the voice and songs fans love.
She has the songs fans recognize within the first 10 seconds of her strumming her guitar. She did "Stupid," "Keep it to Yourself," Golden standout "Butterflies", and more. She had a few surprises, too. She brought out the Miranda Lambert hit she helped pen called "Mama's Broken Heart," and when she moved to the circular stage she launched into "Merry Go Round." The iPhones lit up the arena again and everyone sang a long to a point where she just stopped and listened.
She also brought out a dance-infused version of Brooks & Dunn's "Neon Moon." It was fitting combination as she made her away back to the main stage and ended her time with her new single and the disco-influenced "High Horse." It even got her dancing.
As Little Big Town's band started to play you could hear Jimi Westbrook sing the first lyrics of Elton John's "Rocket Man," a song they recently recorded for a compilation album. And if you only took away one thing from this concert it was probably that you'd be hard-pressed to find group that enjoys themselves on stage more than them. Except for two big video screens on stage that connected together in the back of the stage like a 'V,' they didn't have a very fancy set up. But like their supporting acts, they didn't need one.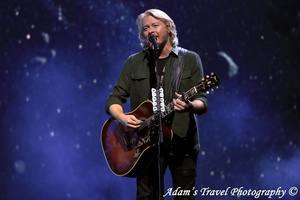 Their catalog is full of hits and album cuts that are just as good, and pulled many of them out. They did everything from "Drivin' Around" and "Good Lord Willing" to "Happy People," and "Little White Church."
As they were finishing up "Pontoon" they made their way to the circular stage in the middle and decided to strip things down. They started off with one of their earliest hits, "Bring on Home to Me," then went into "Sober" which filled the arena with iPhone lights again, and "Your Side of the Bed." Then they paid tribute to Prince with a little "When Doves Cry," and when the lyrics started to register with fans they went wild. They also paid tribute to Don Williams with "Lord I Hope This is a Good Day" and Glen Campbell's "Wichita Lineman."
They got back to the main stage for songs such as "I'm With the Band" where they also did a little bit of "With a Little Help From My Friends," as well their smash-hit penned by Taylor Swift called "Better Man." After playing a few more songs including "Tornado" and "Day Drinker," they did "Stay All Night" which allowed Westbrook to break out his inner soul-man.
The encore started with Karen Fairchild along on the center stage and everyone else on the main stage backing her up as she sang "Girl Crush," and within the first chords of the song the crowd went wild. They sang along through the whole and gave her one of the biggest ovations of the night. Even after the song ended she just stood there waving to the fans, blowing kisses, saying "Thank you" and taking the whole moment in.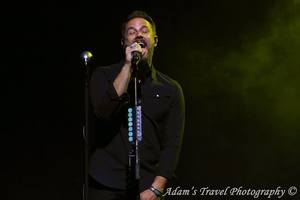 The night ended with the song that introduced Little Big Town to the world: "Boondocks." They've sang it countless times and they'll sing it until they retire, but there was no phoning it in. You could tell they were having a blast and were giving it their all until the last note was done.
After so many years of playing theaters and supporting arena headliners Little Big Town showed they've earned the top spot. They don't need a fancy stage production. They've got exactly what they need: world-class talent and great songs.
Comments
comments