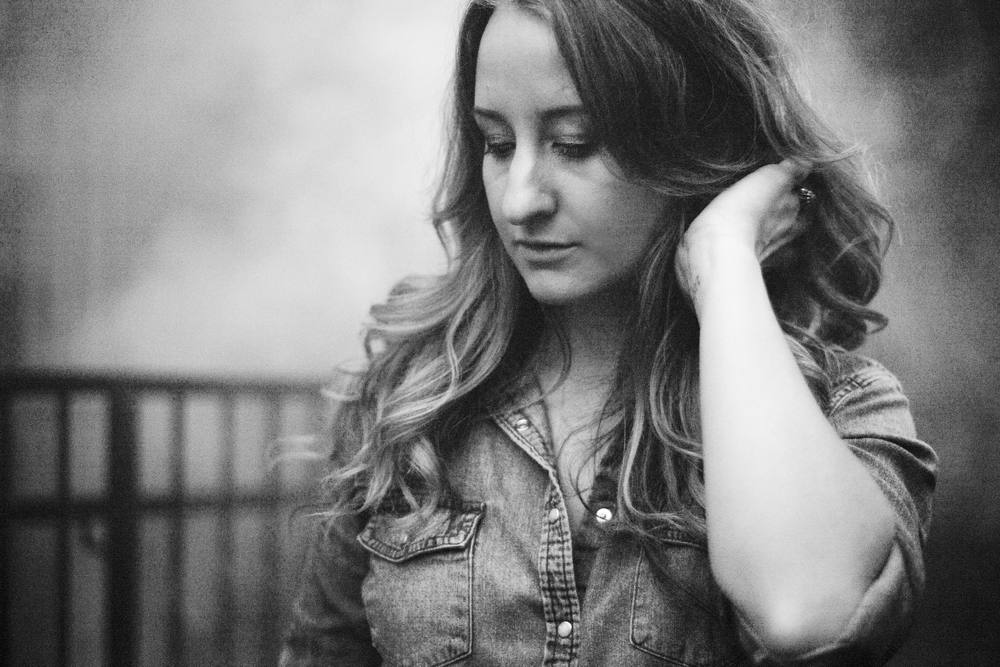 Margo Price doesn't pretend to be anything other than herself on her new LP, Midwest Farmer's Daughter, hard times, bad decisions, and all. In fact it was going through one of those hard times that made the album what it is. Margo, who's signed to Jack White's Third Man Records, says on her website that going through the heartache of losing her son left her more than a little lost, but it was that experience that brought, Midwest Farmer's Daughter to life. "Coming through that, I thought, 'I'm just going to write music that I want to hear.' It was a big turning point." With it's refreshingly honest lyrics and a sound that is closer to that of classic country icons like Dolly Parton and Loretta Lynn, than today's more modern sound, Midwest Farmer's Daughter, is already making history. It debuted at number 10 on Billboard's Top Country Albums chart selling 4,000 copies in it's first week, marking the first time in the chart's history (since 1964) that a solo female artist has debuted her first charted title in the top 10 without any past singles on the Hot Country Songs rankings (according to a Billboard article from April 5th). Margo also made her Saturday Night Live debut this past weekend bringing some classic country soul to the New York City stage. If you're not familiar with Margo or her music yet, we're here to help with our list of 5 reasons we're loving Margo and her new album.
Her Lyrics Are Honest
In a time where most of the songs that we hear on a daily basis are full of lyrics about tailgates, cold beer, and partying until the sun comes up, Margo's songs stand out. While many of us might be working for the weekend when we can let loose and unwind with our friends and a few cold ones, there's more to our lives than that. Margo speaks to the hardworking, struggling through some hard times, sometimes heart broken reality that is every day life.
She Brings The Soul Factor
You aren't going to find EDM beats or heavy rock infused guitar solos because the songs on Midwest Farmer's Daughter don't need it. Margo's big voice accompanied mostly by harmonica, piano, and slide guitar are the stars of the album resulting in the soul infused country sound that continues to rise in popularity with every performance from artists like Margo, Chris Stapleton, Sturgill Simpson, and Jason Isbell.
She's Not Afraid Of Hard Work
Midwest Farmer's Daughter is considered her debut album, but Margo Price is not new to the country music world. She moved to Nashville back in 2003 where she met bass player and now husband, Jeremy Ivey and formed the band Buffalo Clover, who released three of their own records. After the death of her firstborn son from a heart issue and getting through the tough time that followed, Margo decided to turn her hard times into songs. In "Hands Of Time" Price sings about her family losing their farm and how she's "worked all the bad jobs and busted my ass." Through her hard work, Margo has built herself a following and managed to catch the attention of Jack White's Third Man Records.
She Stands Her Ground
When talking about signing with Third Man Records in a RollingStone Country interview from earlier this year, Margo says, "They were the first people who didn't want to change the album, and didn't want to scam me for any money." Her feelings about the music industry these days is also apparent in "This Town Gets Around" where lyrics include, "I can't count all the times I've been had. Now I know much better than to let that make me mad" and "But I won't put out or be controlled. I don't write the shit that gets bought and sold". It's clear Margo isn't about to let anyone tell her who or what she or her music needs to be.
She's Different
This last reason is more so a combination of all of the above reasons, but it's the truth. With Midwest Farmer's Daughter, Margo Price has brought us a sound and music experience that is unique and different. She's telling us stories and letting us in on her mistakes while also telling the music industry that she's not playing their game in way that's both relatable and makes you want to listen.
Check out Margo's performance of her songs, "Hurtin' (On The Bottle)" and "Since You Put Me Down" from Saturday Night Live below and grab Midwest Farmer's Daughter on iTunes, Google Play, and Spotify now.
Written by Jackie Ebnet for MinnesotaCountry.com.
Comments
comments