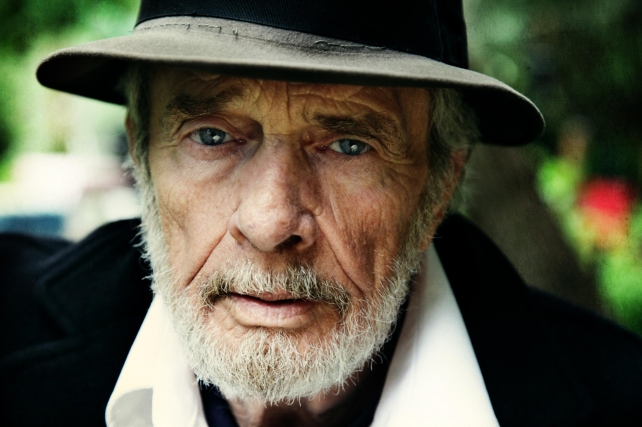 News of country music legend, Merle Haggard's passing yesterday, on his 79th birthday, quickly spread through out the music industry leaving family, friends, and admirers of the Okie from Muskogee to take to social media and share their memories of the common man's poet.  Fans young and old shared stories of how Merle's lyrics and character influenced their lives and lamented on what an incredible loss this is for the music industry.  Dolly Parton who toured with Haggard in the 70's said "We've lost one of the greatest writers and singers of all time.  His heart was as tender as his love ballads.  I loved him like a brother.  Rest easy, Merle."  Long time friend Willie Nelson who collaborated with Haggard most recently on last year's, Django and Jimmie album tweeted, "He was my brother, my friend.  I will miss him."  And Eric Church who's fan favorite, "Pledge Allegiance To The Hag" honors Haggard and his legacy simply sent an email to his fan club with the lyrics to the final verse of the song:
"One of these days when my time has come
You can take me back to where I'm from
Put me on a westbound train
And ship me off in the pourin' rain
Don't cry for me when I'm gone
Just put a quarter in the jukebox and sing me back home and
Tip your hats and raise your glasses of cold cold beer
They say country's fading
But just keep waving that flag around here
And I know it'll keep on coming back
As long as people pledge allegiance
Where folks still pledge allegiance
I pledge allegiance to the Hag"
There truly aren't words to express the tremendous impact Merle Haggard had on the music industry or the influence his lyrics had on all of those who heard them, but for our TBT this week we're going to honor the Hag the best way we can by cranking up "Silver Wings" and pledging our allegiance to him forever!

Written by Jackie Ebnet for MinnesotaCountry.com.
Comments
comments